Not long after I was already back in Germany, I felt like I needed to initiate the next travel project as soon as possible. In Paris, as I was waiting for my flight, I took a look around. And I realized that whereever I was in the world, I always saw this one sign to which I could relate. I needed an emergency exit. And now that my cheerleader was pursuing her goals in New Zealand, I was all by myself. But before I would continue exploring the world on my own, two friends from Germany would join me for the first two destinations. The first Emergency Exit was one of the most famous tourist destinations, and I had never been there before. As I arrived in Bangkok, I quickly gained impressions of the backpacker mecca khao san Road, where I would party on many nights. But for nearly a month I was also working with a few breaks, barely visiting any sights, because I was waiting for my friends.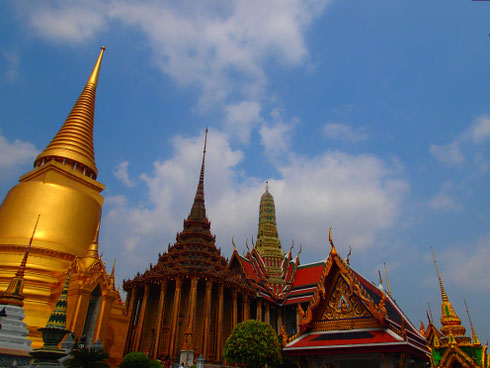 Once they arrived, we visited the temples, headed to the Yerevan national Park, whereas in Kanchanaburi we rode on elephants and walked with tigers.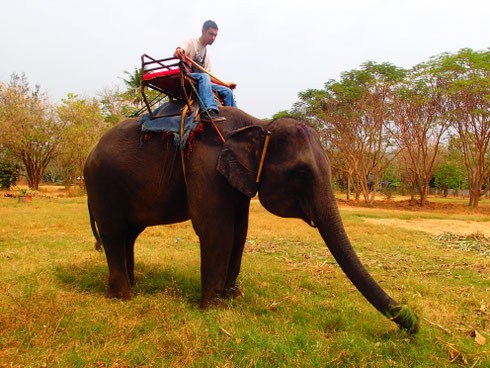 This was only topped by what would be one of the big highlights of this year's project: In Cambodia we stood in the dark, waiting ofr the sun to rise, as the shapes of the structure in front of us ecame clearer, the biggest temple in the world, Angkor Wat, and the temples and sites in the surrounding area were not less impressive, especially Ta Phrom, known from the Tomb Raider movie. All the astonishing impressions from the temples near Siem Reap were followed by the depressing sites of the killing fiels and the prison in Phnomh Penh.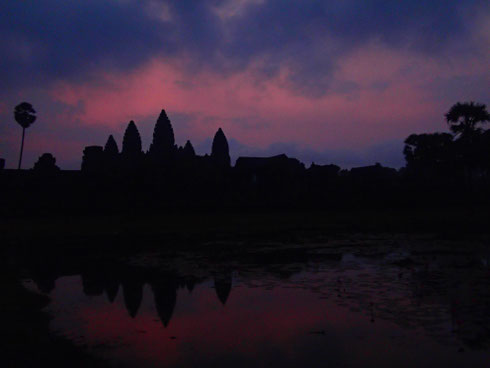 As Schahin and Sara headed back to Germany, I got myself a visa for Viet Nam, and the next days I spent in the city formerly known as Saigon, wherer apart from visiting the war museum that thematuzes Agent Orange, I took a tour to the Mekong Delta, cruising there, super chaotic city, it was time for the super strict and ordered city.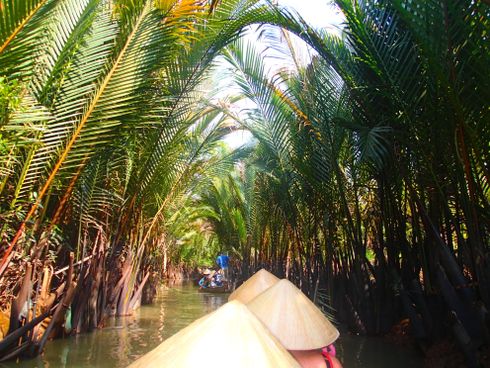 Singapore has this reputation for being one of the cleanest cities, high standard of living. Too many rules.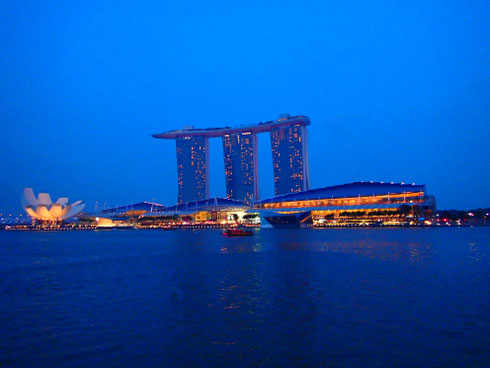 A ferry took me to Batam, Indonesia, where I was barely denied entry, because I had not booked any other ticket. From there I took a flight to Jakarta in the Java Island, visiting the greatest mosque in Asia, but also one of the greatest clubs in the world, where people love to take lots of ecstasy and where I met Ann, the hostel owner, who told me about how she fought her demons and won her addiction against heroin. Moreover, I met an American who confessed to me that he is a pedeophile. Yogyakarta the memorable Marliboro street and then heading to Borobodur.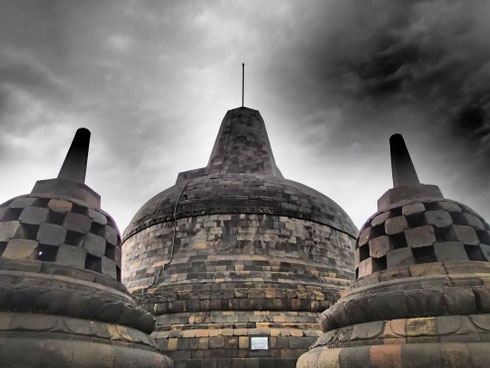 While in Southeast Asia, the coup d'etat in Maidan began, followed by conflicts in Ukraine and Crimea returning to Russia. The way that mainstream news media was hastily making conclusions on Russia reminded me of what got me interested in Iran. And the more I did my research, the more I realized that things were different. Even before it started, I had plans to travel ther Ukraine or Russia. Once the news came, I made my decision: I would visit both, including Crimea.
But before that I decided to visit some new places as well, this time I sought to visit the Baltic states, beginning with Lithuania. Its Capital Vilnius must be the way how non-europeans preceive Europe, with its traditional landscapes and fortress in the middle of the Center and the medieval touch. Not too far from Vilnius lies Trakai, a fortress surrounded by water.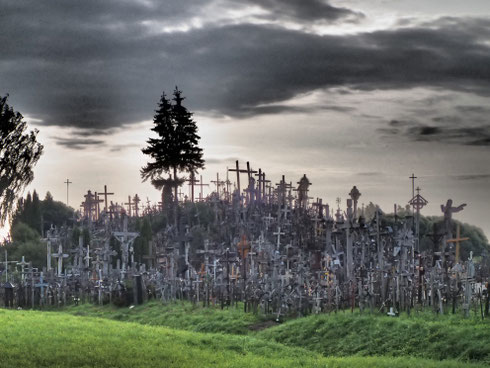 A not so famous destination, which is more known among pilgrims is Siaulia's "Hill of Crosses", which is not really a hill, but an astonishing site and a fitting location for a horror movie. All alone surrounded by so many crosses - nowhere more than here.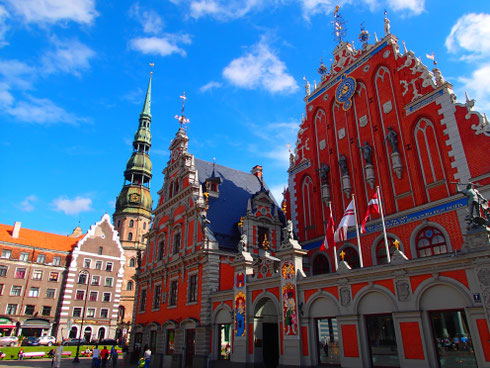 Good nightlife in Riga, colorful Old Town. Medieval site.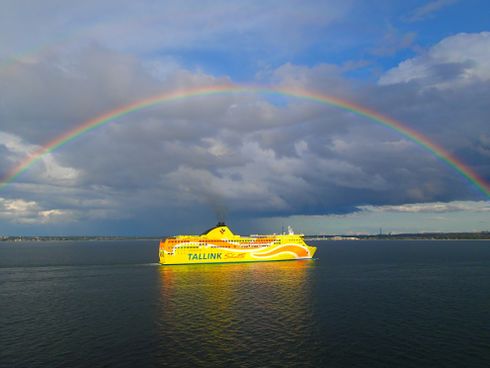 Tallinn's Labor bar, ferry taking me to Helsinki.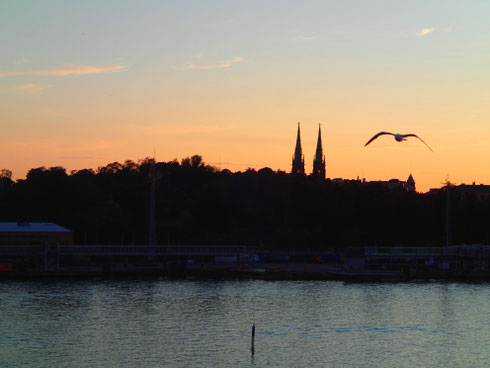 Formerly part of the Russian empire, still feel it. Escaping the n, accidentally entered a metal bar, I thought it was a bakery. Church with amazing acoustics. People buying lots of beer because in Finland so expensive.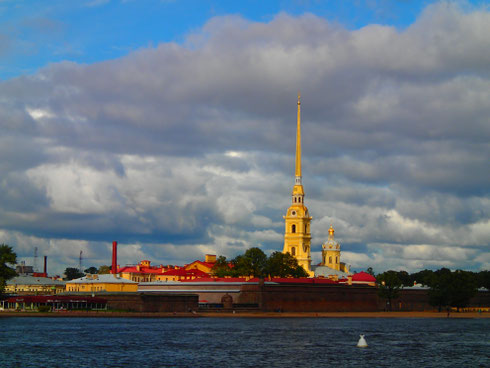 A van that did not look like belonging to any bus company, woman seemed to be welcoming that I was heading to the Russian Federation. Moscow impressed me, but even more St. Petersburg with all its amazing epic uildings. First impression was like Budapest, only bigger. Crazy nightlife, many party people. Clearly Pro Putin. Kazansky cathedral, church, singing Russian songs with the local, a Russian girl putting a spell on me as she sings Katyusha.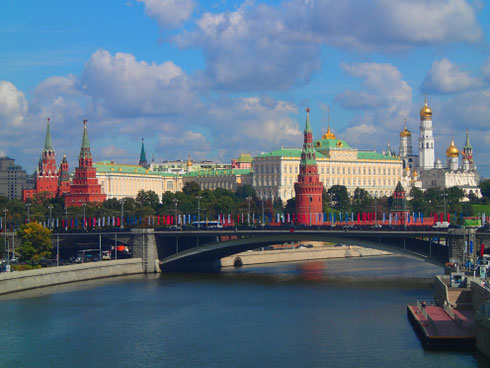 Return to Moscow, where I met Olga who gave me a little gift, I met her in Belgrade and tried to improve my Serbian with her. She is a pieous Orthodox Russian, who is very inzerested in different cultures, taking me to the Bulgakov museum, the man who wrote Master and Margarita. Summer, beautiful parks, new spots amazing views on moscow, a rough but exciting nightlife.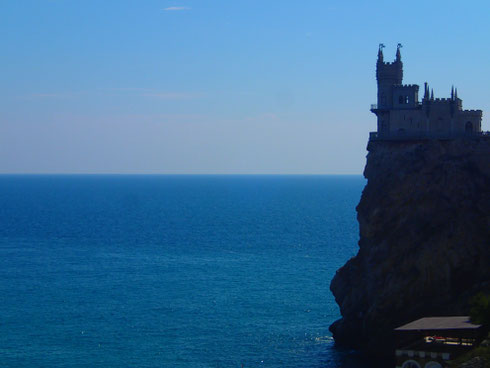 Simferopol, on one night even no accomodation. Too many Russians visiting their relatives in Crimea these days. People were really happy, on wikitravel it even said that Crimea was a war zone.
Beautiful Yalta coast and even more beautiful way to Ai Petri, shades of "operation stairway to heaven". Ai Petri mountain, different wines, amazing views on Yalta, abyss.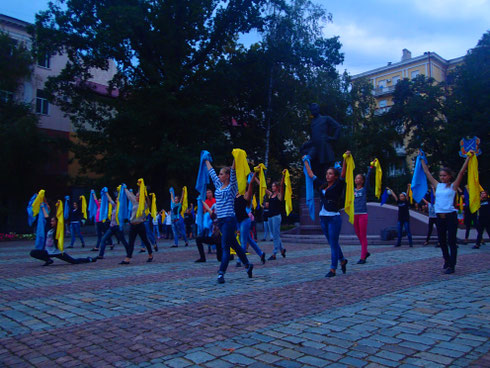 Crimea to Dnepropetrovsk I meet Nick and his daughter and Roman, with whom I talk about the conflict. He admits that his relatives in Crimea support Russia, whereas her is divided, explaining me that people in his environment have radical stances. He does disagree with pro-Russians in many ways, but also with Ukrainians who seem to be too harsh whenever he points out what speaks for Russia. Ukrainian soldiers tell me that I cannot enter Ukraine because I have no stamp and I should have received it . They ask for money, Roman helps me to get a "discount", so I pay only a little and they tell me that I must head to the next border immediately near Kharkiv, which is why I am also able to spend some days in Kharkiv, where people are very afraid of talking about politics and fear that the war will spread.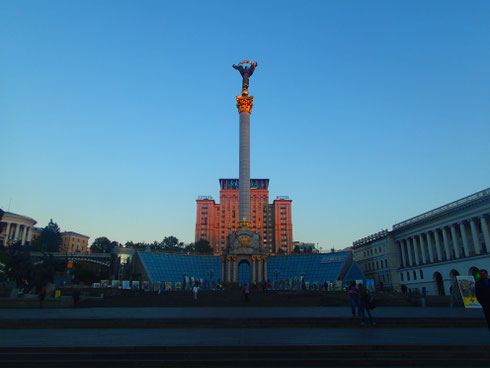 Finall I return to Kiev, where I experience all the wonderful sites that I saw last year with Yulia on warm summer days. Maidan Square looks like nevr anything happened, apart from the posters depiciting the Russian aggression.